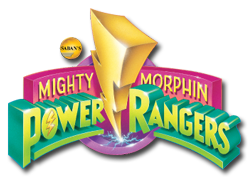 Ok since I am done with the Zelda Series I might as well do another series I liked. There are gonna be some changes however. For starters unlike Zelda, I am not gonna do an entire series dedicated to Power Rangers. If you wanna know about every single series, visit Linkara's Atop the Fourth Wall Site. His History of The Power Rangers series, should help with the know how on the series. For those who would like a quick summary anyway here it is.
The series revolves around Earth constantly being attacked by evil forces. The mentor of the year recruits 5 - 6 people to become superheroes known as the Power Rangers to combat it. Usually it would be teenagers with attitude, or aliens, or graduates with attitude, or space travelers, or space colonizers, or rescue services, or time traveling cops, or ecoterrorists, or Ninjas, or Teenagers again, or a police force, or wizards, or an agency, or a kung fu squad, or freedom fighters, or samurai, or all of the above once Megaforce airs on TV. The formula goes like so, foot soldiers attack, they morph, they fight the main monster, it grows, they summon a zord (giant vehicles to combat giant monsters.) the then lament on a problem or situation they had prior to the danger. It was a great series through and through and it has different versions so if one generation didn't like the old ones, they would at least like the new ones. What most people don't know was that Power Rangers originated from Super Sentai, a popular Japanese Series in which Power Rangers used the stock footage from.
Now on for the fun part. Could It Exist In Real Life?
Now because I don't know much about Super Sentai I am gonna stick to Power Ranger, but what I do know I will say for all the Sentai fans out there. Could Super Sentai Exist For Real? Yes, and I'll tell you why. For one, Sentai means "Task Force" Which arguably be translated into Soldier. While the Super in Super Sentail on the show refers to their Mechas (Zords of their show) It gives a double meaning hear. You guessed it right. Super Sentais are Super Soldier, which has been the dream of every nation in the world, to come up with the perfect soldier so that it won't take thousands of us from either side to die in the battle for good and evil. Sadly though the Super Soldier only exists in theory.
Now on to the concepts, first is Morphing. Morphing involves using a device that allows a suit of armor to form on your body, enhancing your natural abilities as well as providing extra protection. While it was nothing more than flashy lights and camera tricks on the show, there is however a theory on how morphing works that I can use both examples on the show and real life examples. First let's start with the suit, flashy colors aside its really just an armored exoskeleton. Something every scientist around the world is working on trying to make possible, from making the armor itself to making the exoskeleton that enhances the abilities of its wearer. The second part of morphing is Teleportation, the ability to transmit an object or a person from one spot to another. Teleportation has existed on the show frequently. In real life however, Teleportation is not impossible, but its very complicated. Scientists have been working round the clock in order to do so and they have figured out two possibilities. One Solid objects are possible, living beings aren't. The reason being is that a solid object is dead matter meaning, the molecules used in making them stay still, so teleporting them would be no different than moving them with your hand. However living beings, such as animals and humans have cells that constantly reproduce, if one cell was out of place the result would be horrifying. I once heard an urban legend that 3 astronauts volunteered, however what came through didn't live long fortunately. However in the case of Power Rangers these factors are eliminated because, the aliens and humans on the show became so advanced with technology, that they solved many flaws of it. As for morphing. They managed to just teleport suit and fit it around the person wearing it. Where's my proof of this? Well if you look at the pilot for Zeo, notice that the old Mighty Morphin Suits were on display even though the rangers lost their powers for them. The reason being is that in the Command Center/Power Chamber, the suits are put in a storage room somewhere in the Center and when called upon they get teleported from that room to the Ranger calling it. When the Ranger is done the suit gets teleported back for maintenance and repair. As for the reason why the visors get shattered one day and then become intact the next. Long story short, master making the suit, and master teleportation and you got Morphing down.
The next concept is the weaponry while it's obvious they are enhanced and exaggerated versions of melee and firearms. There are also things that seem impossible to use such as lasers and energy projectiles. For example. Mighty Morphin first introduced Blade Blasters. A pistol that can be folded up into a small knife. The concept itself was based around the bayonet rifles, since in a battle, if the soldier ran out of Ammo, they would use the but of their gun or the knife on their barrel to keep the fight going. In this case it's a laser gun that can fold into a dagger. The Power Axe used by the Black Ranger shares a concept similar to the bayonet rifle only instead of the blade being on the barrel its on the butt of the gun. The laser it self is possible since there has been lasers used as cutting tools and surgical equipment so using it as a weapon is not so unrealistic as portrayed in shows like this. The con however is that, using a real laser as a weapon is dangerous for both the person it's used on and the person using it. I don't advise anyone to try to make their own blade blaster. The individual weapons are just electrically charged variants of their non electrical melee counterpart so not much to explain there.
The last concept is the one people are waiting for the Zords. I can surely say that they can exist in fact one actually did. Before I mention it though what exactly do we see in a Zord? We see a giant vehicle with weaponry, sort of an exaggerated version of a tank or fighter plane. However the zord I am about to tell you about would blow your mind so brace yourself. In 302 BC Polyidus of Thessaly created a war machine 130 feet high and 65 feet wide. This machine was armed with catapults and dart throwers and was protected on three sides with Iron Plating. He called it Helepolis which means taker of cities. Which is Ironic since many of the Megazords fighting often demolish buildings and other structures. This could arguably be the first Zord in the world.
As usual debate, argue and let me know if I missed anything, stay tuned for whatever else I could find.